Value-Added Services
We know that
taking care

of our

beneficiaries

is about more than just financial help.

That is why Fedgroup gives our beneficiaries the following support services for free as part of a complete care package. You can access all of these services on your phone, in the following ways:
---
Financial Education
Fedgroup offers a free financial education course to all guardians and beneficiaries who are looking to empower themselves financially. The course includes information on budgeting, getting out of debt, banking, investing and insurance.
Financial Guidance
We provide telephonic assistance with any financial challenge that you may face.
Debt mediation assist
We help you negotiate payments on overdue accounts, to dispute incorrect credit information and dealing with garnishee orders.
Legal assist
We give you telephonic legal advice on personal finance and consumer disputes.
Financial coach
We help you set financial goals with the help of our financial coach. Together we set financial goals and the steps needed to achieve them.
Home ownership programme
We discuss the benefits of owning your own home and help you to find the right bond at the right price.
Debt counselling
We offer discounted fees for debt counselling, mediation services, voluntary debt review, administration orders and negotiating lower monthly payments.
Budget assist
We help you set a monthly budget, with the focus on setting goals and achieving them.
Credit repair
We help you improve your credit score by assisting with administration orders, garnishee orders and disputing incorrect credit information.
Tax advice
We help you with personal tax questions and referral to an appropriate tax specialist.
---
Partner Discounts
We have a large list of discount partners that offer discounts of up to 20%.
You can see the list of partners by dialling your USSD number *120*15560#, or by calling the call centre. Our partners include retailers, pharmacies, distance learning colleges, bus services and stationery shops.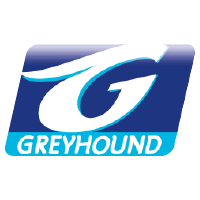 Medical Support
Emergency medical assistance
Our emergency medical assistance is operated by Netcare 911 and includes guaranteed cover of hospital admission fees of up to R5 000.
Personal medical advice
Our specialists can answer your questions about general health, symptoms, medicines, surgery, illnesses and treatment,
24 hours a day.
Education Support
We provide you with an after-hours homework helpline where qualified tutors help learners with homework questions.
---
Family Wellness
A strong education is difficult to achieve if there are family challenges. Our family wellness support helps families to address these needs.
Trauma assist
Our confidential and professional counselling facility is available every day of the year for all incidents of violent physical attacks. This support is given by professionally trained counsellors.
Our association with Tough Love South Africa
We will provide you with the services of Tough Love South Africa, where needed. This organisation gives help to families that are torn apart by unacceptable behaviour such as drugs, alcoholism, substance abuse, verbal abuse
or physical abuse.
Our association with The South African Depression and Anxiety Group
This non-profit organisation helps individuals and families
to deal with mental
health problems.
My Services helpline